Planning a Road Trip? Discover the Best Chennai to Bangalore Drop Taxi Options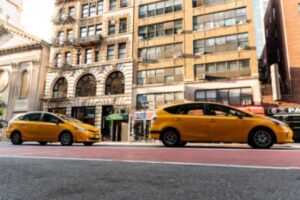 Road trips are the essence of adventure and exploration. There's something undeniably exciting about hitting the open road, with your favorite tunes playing and the promise of new experiences ahead. If you're planning a road trip from Chennai to Bangalore, you're in for a memorable journey through the stunning landscapes of South India. To make your adventure even more enjoyable and stress-free, it's essential to consider your transportation options. This guide will help you discover the best Chennai to Bangalore drop taxi services, ensuring that your road trip is smooth, convenient, and unforgettable.
The Joy of a Chennai to Bangalore Road Trip
A road trip from Chennai to Bangalore promises to be an extraordinary experience. As you leave behind the bustling cityscape of Chennai, you'll find yourself amidst picturesque rural landscapes and charming towns. The drive offers a unique opportunity to explore the cultural diversity, local cuisine, and historical landmarks that define the region. Whether you're traveling for leisure, business, or simply seeking a change of scenery, this journey has much to offer.
Why Choose a Drop Taxi for Your Road Trip?
While embarking on a road trip is exhilarating, the logistics of traveling between two major cities like Chennai and Bangalore can be challenging. This is where drop taxis come to the rescue. A drop taxi is a service that allows you to hire a vehicle for a one-way journey, making it an ideal choice for road trips. Here's why you should consider a drop taxi for your Chennai to Bangalore adventure:
Convenience
Drop taxis save you the trouble of returning the vehicle to the original rental location, providing a hassle-free one-way solution.
Cost-Effective
Pay for the distance you travel, and avoid additional charges for returning the vehicle to its point of origin.
Time-Saving
Focus on enjoying your trip without the need for a return journey, reducing travel time.
Comfort
Travel in a well-maintained and comfortable vehicle, enhancing the overall experience of your road trip.
Booking Your Drop Taxi
Once you've chosen the drop taxi service that suits your preferences and needs, the booking process is typically straightforward:
Online Booking
Most services offer online booking through their websites or mobile apps. You'll need to provide your travel details, including the pickup location, drop-off location, and preferred date and time.
Fare Estimate
The platform will provide you with a fare estimate based on the distance and vehicle type. You can review and confirm the booking.
Payment Options
You can pay for your one-way drop taxi using various payment methods, including credit/debit cards, mobile wallets, and cash.
Driver Details
You'll receive information about the assigned driver and vehicle, ensuring a safe and comfortable journey.
Tracking
Many services allow you to track the taxi's location in real-time, providing peace of mind during your trip.
Tips for a Memorable Chennai to Bangalore Road Trip
Now that you've secured your drop taxi, here are some additional tips to ensure your road trip is memorable:
Plan Your Stops
Research and plan stops at interesting places along the route. Explore local attractions, indulge in regional cuisine, and take in the beauty of the landscapes.
Carry Essentials
Pack essentials such as water, snacks, a first-aid kit, and a mobile phone charger. These items can be lifesavers during a long journey.
Weather Check
Be aware of the weather conditions for your travel dates. Prepare for rain, sunshine, or cold weather accordingly.
Comfortable Clothing
Wear comfortable clothing and shoes for the journey. Layers are a great option to adjust to changing temperatures.
Music and Entertainment
Create a road trip playlist and bring entertainment options like books, podcasts, or games to keep yourself engaged during the drive.
Rest Breaks
Ensure you take regular breaks to stretch, relax, and avoid fatigue.
Safety First
Follow all traffic rules, and prioritize safety. Ensure your vehicle is in good condition before starting your journey.
Emergency Kit
Carry an emergency kit that includes tools, a flashlight, and other items to handle unforeseen situations.
By following these tips and choosing a reliable Chennai to Bangalore drop taxi service, your road trip from Chennai to Bangalore is sure to be an unforgettable adventure. Whether you're traveling with friends, family, or on a solo expedition, the charm of the open road and the experiences you'll encounter along the way make this journey a remarkable one. Enjoy the diverse cultures, landscapes, and memories that await as you explore the vibrant tapestry of South India.
One Trip Taxi specializes in Chennai to Bangalore drop taxi services, offering a hassle-free and cost-effective way to travel between these vibrant South Indian cities. Enjoy a comfortable, one-way journey with our reliable service, making your road trip a memorable and convenient experience.
To obtain a complimentary estimate, please visit our website at www.onetriptaxi.com. To confirm your reservation or for any inquiries, don't hesitate to contact us via email at onetriptaxi@gmail.com or reach us by phone at +91 7200077785. We're here to help you with your travel arrangements.