Buses From Chennai To Bangalore With Timings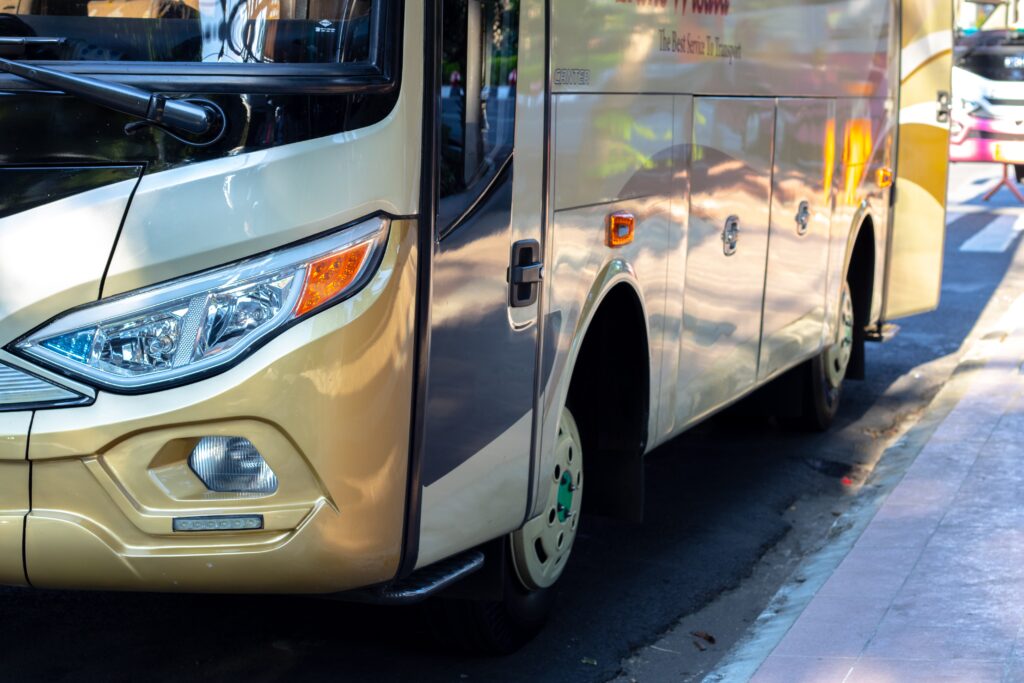 There are more than 50 Buses From Chennai to Bangalore operating daily. The first bus departs at 12:01 AM and the last bus departs at 11:55 PM from Chennai. Some important buses are listed below.
The distance between Chennai and Bangalore is 348 km and the time taken to travel is 06 hrs 26 mins. The traveling time depends upon the bus that you travel on.
The following are the buses of the most famous Chennai to Bangalore Bus Services, departure times and fares:
Travels

Time

Fare

JTS Tours And Travels Non AC

JTS Tours And Travels Non AC

City Travels Non AC Sleeper

SRS Travels And Logistics Private Limited Non AC Sleeper

Shama Sardar Travels HPM AC Sleeper

SRS Travels Non AC Sleeper
You Can Prefer To Hire A Car From One Trip Taxi Service
There are a lot of buses from Chennai to Bangalore but there are 2 questions that you have to answer:
The first question is – Will you be able to reach the bus stand on time in the heavy traffic of Chennai? After a busy day at the office, you might have to travel a long way to the bus stand to board the bus you prefer.

The second question is – After getting down at the bus stop in Bangalore, you need to find another vehicle to reach your destination, maybe, your office or home.
With these two questions in mind and also if you prefer to travel more comfortably and reach Bangalore at the appointed time, you should better prefer to rent a car from One Trip Taxi Services. You can travel in our well-maintained Chennai to Bangalore Taxi driven by the best chauffeurs who will pick you up from your home and help you reach your destination at the correct time.
Advantages of Traveling By Car
You can enjoy more privacy and take rest while traveling alone or perhaps, your family and friends.

You can have a break of journey for any personal reason, to have food at your favorite restaurant or to have some rest!

You can start from your home at any time that you wish.

You can reach the exact location – your office or home or any other particular destination.

You can also stop at some tourist destinations on the way.
Go through our tariff and get an idea of traveling from Chennai to any other city in South India.
| Trips/Cars | Sedan | Sedan.Etios | SUV | SUV.Innova |
| --- | --- | --- | --- | --- |
| | | | | |
| | | | | |
Driver charges of Rs. 400 per day.
Visit our website https://onetriptaxi.com/ for online booking or call us at + 91 72000 77785 to book your trip