Benefits of Chennai to Bangalore One Way Taxi Service in One Trip Taxi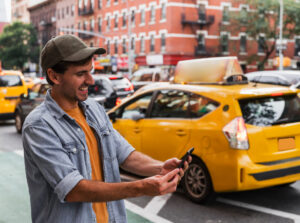 One Trip Taxi offers a Chennai to Bangalore One Way Taxi Service.  Here are some advantages of using One Way Taxi a service:
Advantages Of Chennai to Bangalore One Way Taxi
Cost-Effective Travel
One-way taxi services typically provide a cost-effective solution for travelers. Unlike round-trip bookings where you pay for the return journey, one-way services charge a flat fee for the trip from Chennai to Bangalore. This means you can save money, especially if you don't plan to return to your original location.
Convenience at Its Best
One of the biggest benefits of one-way taxi services is the convenience they offer. You don't have to worry about returning the vehicle to your starting point, which can be particularly useful if you're relocating or not planning to come back to Chennai. Simply book the taxi, enjoy your journey, and leave it at your destination. This eliminates the hassle of returning the vehicle and saves you time and effort.
Time-Saving
One-way taxi services are designed for efficiency. They focus on getting you from Chennai to Bangalore without unnecessary detours or stops. This can be extremely advantageous if you have a tight schedule and need to reach your destination quickly. With fewer interruptions, you can make the most of your travel time.
Experienced and Professional Drivers
Reputable one-way taxi services employ experienced and professional drivers. These drivers are well-versed with the route and can ensure a safe and comfortable journey. Their expertise and local knowledge can also come in handy if you have questions or need recommendations along the way.
Vehicle Options
One-way taxi services usually offer a variety of vehicle types to choose from, depending on your needs and preferences. Whether you're traveling solo, with a group, or with lots of luggage, you can select a vehicle that suits your requirements.
Comfort and Amenities
Many one-way taxi services, including One Trip Taxi, provide a comfortable and enjoyable travel experience. Their vehicles may come equipped with amenities such as air conditioning, entertainment systems, and Wi-Fi, enhancing the overall comfort of your journey.
Reliability
When you book a reputable one-way taxi service, you can count on their reliability. These services are known for their punctuality and commitment to providing quality service. You can trust that your booking will be honored as scheduled, which is especially important for business travelers and those with tight itineraries.
No Return Trip Hassles
With one-way taxi services, there's no need to worry about the logistics of a return journey. You won't have to find a taxi in a new city or coordinate your return trip, which can be a significant relief, especially when you're settling into a new location.
Door-to-Door Service
Most one-way taxi services offer convenient door-to-door pick-up and drop-off options. This means you won't have to worry about reaching a designated pick-up point or arranging additional transportation to reach your final destination.
Effortless Booking
Booking a one-way taxi service is easy and convenient. Many services, including One Trip Taxi, offer online booking options, allowing you to secure your transportation well in advance. This simplifies the travel planning process, and you can choose the vehicle type and timing that suits your needs.
When booking a Chennai to Bangalore one-way taxi service like One Trip Taxi, it's essential to check their reputation, customer reviews, and pricing to ensure you receive a reliable and cost-effective transportation option for your journey from Chennai to Bangalore.
For a complimentary estimate or to reserve your trip, contact us at onetriptaxi@gmail.com or give us a call at +917200077785.
Start planning your journey with us now! Safe travels!