Tips for Effortless Outstation Booking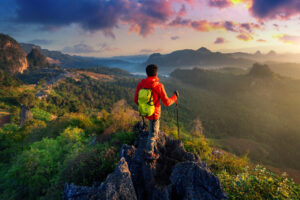 For effortless outstation bookings, plan ahead, utilize user-friendly online platforms, compare prices, read reviews for reliability, and double-check all details. Simplify your travel reservations and ensure a stress-free experience.
Outstation Booking Tips
Plan Ahead
The key to an effortless is planning. Start your planning well in advance of your trip. Whether it's a vacation, a business outstation booking rip, or a family visit, having a clear plan will make the entire process smoother. A well-thought-out plan should include your travel dates, destination, budget, and a rough itinerary.
Research Your Destination
One of the first steps in planning your outstation trip is to research your destination. Learn about the local culture, customs, attractions, and activities. This knowledge will help you make informed decisions about your itinerary and prepare you for your destination.
Set a Budget
Determine your budget for the trip. Having a clear budget in mind will guide your decisions on transportation, accommodation, and activities. Make sure to account for not just the major expenses like flights and hotels, but also for meals, transportation within your destination, activities, and unexpected expenses.
Use Travel Websites and Apps
The internet is a treasure trove of information and booking options. Numerous websites and mobile apps can simplify the booking process.
Compare Prices
Don't settle for the first option you find. Prices can vary significantly between different booking platforms, so it's crucial to compare them. Take your time to explore various options and secure the best deals.
Be Flexible with Travel Dates
Flexibility can save you money. If your travel dates are flexible, consider booking during weekdays or non-peak seasons. Airfare and accommodation costs can be substantially lower during off-peak times, and you'll encounter fewer crowds.
Consider Package Deals
Some websites offer package deals that bundle flights, accommodation, and activities together. These packages can be cost-effective and convenient, as they often come with discounts compared to booking each element separately.
Utilize Loyalty Programs
If you're a frequent traveler, consider joining loyalty programs offered by airlines, hotels, and travel agencies. These programs can help you earn points and rewards that translate into discounts and perks on future bookings.
Read Reviews
Before booking accommodations or activities, read reviews from other travelers. These reviews can provide valuable insights into the quality of services, cleanliness, and the overall experience you can expect. They can be found on most booking platforms and travel forums.
Secure Travel Documents
Ensure that your passport, visa, and any other necessary travel documents are in order well before your trip. Different countries have varying entry requirements, and the last thing you want is to be denied entry or face delays due to incomplete or expired documents.
Travel Insurance
Consider purchasing travel insurance to protect yourself against unexpected events, such as trip cancellations, medical emergencies, or lost luggage. Travel insurance provides peace of mind, and it's a wise investment for international trips or vacations with a significant financial commitment.
Pack Light
Packing efficiently can make your travel experience more comfortable and reduce costs. Avoid over-packing and only take what you truly need. Many airlines charge extra for checked luggage, so consider packing everything in a carry-on if possible.
Transportation Options
Depending on your destination and budget, consider various transportation options. For long-distance trips, you might choose between flights, trains, buses, or car rentals. Evaluate the pros and cons of each option, including cost, convenience, and travel time.
Local Transportation
Research local transportation options at your destination. Knowing how to navigate the local area can save you time and money. Whether it's public transportation, taxis, or rideshare services, understanding your options is crucial for effortless travel.
Currency Exchange
If you're traveling internationally, it's essential to manage your currency exchange efficiently. Exchange currency before your trip or use local ATMs for better exchange rates. Avoid currency exchange at airports, as it tends to be more expensive.
Emergency Contact Information
Have a list of emergency contacts, both at home and at your destination. Include local embassy or consulate information, contact numbers for your credit card companies, and any relevant medical contacts. This can be a lifesaver in case of unexpected situations.
Stay Organized
Keeping your travel documents, itineraries, and reservation confirmations in one place, either physically or digitally, is vital. Consider using travel apps like TripIt to help you organize your trip seamlessly. A well-organized itinerary minimizes stress during your journey.
Communication
Ensure you have a reliable means of communication during your trip. A working mobile phone with international roaming, a local SIM card, or a portable Wi-Fi device can help you stay connected with loved ones and navigate your destination.
Local Apps and Maps
Download local maps and navigation apps before you arrive at your destination. These apps can help you find your way around and discover local attractions, restaurants, and services. Google Maps, Apple Maps, and dedicated local apps are useful tools for navigation.
Relax and Enjoy
After all the planning and preparation, it's time to relax and enjoy your trip. Don't stress over minor details, and be open to new experiences. Embrace the culture, try new foods, and interact with locals. The essence of travel is to explore, learn, and create lasting memories.
Effortless outstation booking involves meticulous planning, thorough research, and making informed decisions. By following these tips and being well-prepared, you can ensure that your outstation trip is not only effortless but also a memorable and enjoyable experience. Remember that the goal of travel is not just to reach your destination but to savor every moment of the journey.
One Trip Taxi offers hassle-free outstation booking services. Enjoy comfort, privacy, and punctuality with our professional drivers. We provide door-to-door convenience for a seamless travel experience. For reliable outstation travel, choose One Trip Taxi.
To get a free estimate, please visit our website at www.onetriptaxi.com. To secure your booking or for inquiries, feel free to contact us via email at onetriptaxi@gmail.com or reach us by phone at +91 7200077785. We're here to assist you with your travel plans.